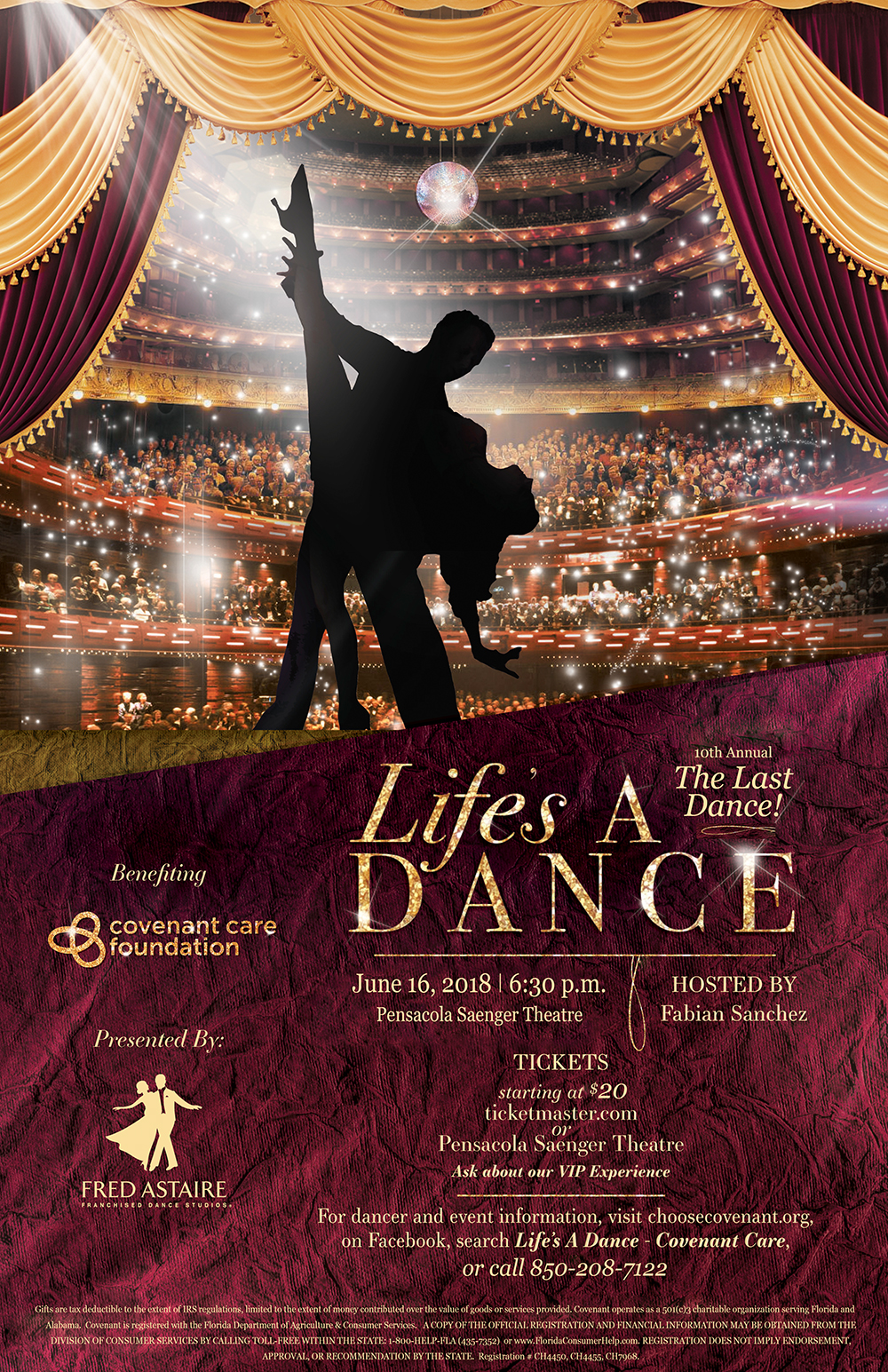 Life's A Dance
Pensacola Fred Astaire Dance Studio presents a star-studded evening of dance featuring local celebrities and TV celebrity dancers! The 10th Annual Life's a Dance is the Last Dance, so you don't want to miss it!
The star-studded event benefits Covenant Care and will take center stage at the Pensacola Saenger Theater on Friday, June 16, 2018, at 6:30 p.m. with Fabio Sanchez as celebrity emcee.
Celebrity dancers to be announced soon!
FOR MORE INFORMATION, CONTACT US AT
1.850.208-7122
Mark Your
Calendar
Date:
Saturday, June 16, 2018
Time:
7 PM
Place:
22 East Intendencia Street, Pensacola, FL
Tickets: $20, $35, $50 and a limited number of VIP seats for $100, which include prominent seating and exclusive cast party in the ballroom with hors d'oeuvres and drinks following the performance.
Tickets go on sale soon and may be purchased at the Pensacola Saenger Box Office or on www.ticketmaster.com