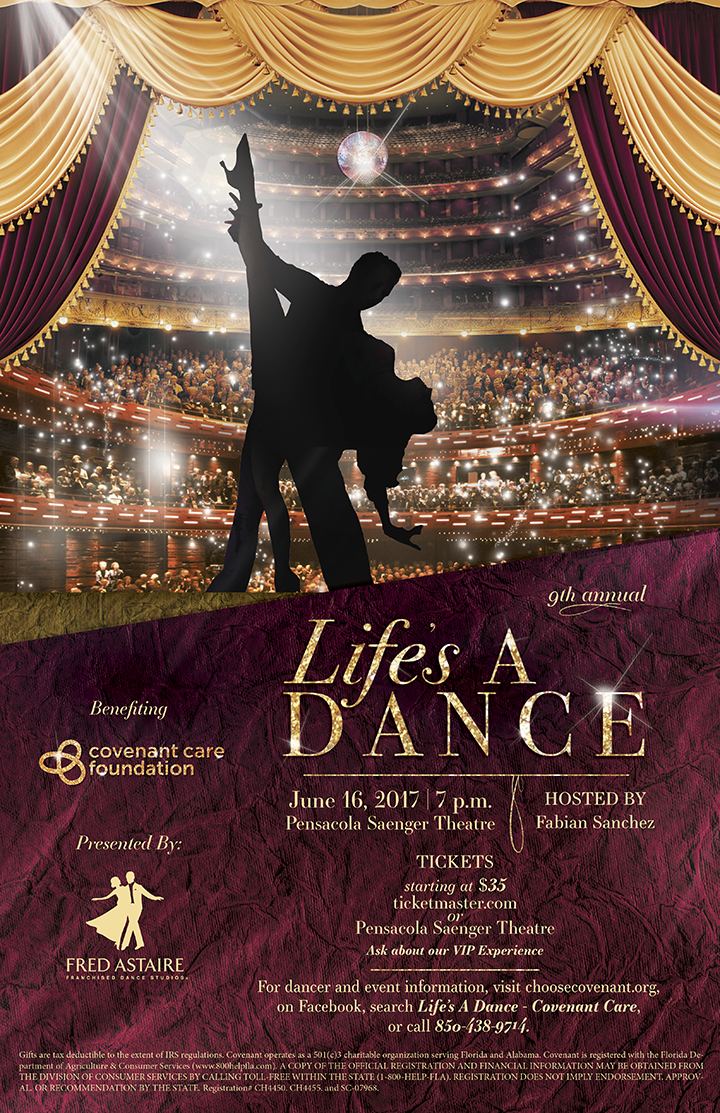 Life's A Dance
Pensacola Fred Astaire Dance Studio owners Dawn Westberry and Victor Luna present a star-studded evening of dance featuring local celebrities and cast members from ABC's hit television series Dancing with the Stars including Tony Dovolani! The 8th Annual Life's a Dance benefiting Covenant Care will take center stage at the Pensacola Saenger Theater on Friday, June 17, 2016, from 7 to 9 p.m. with WEAR TV-3 news anchor Sue Straughn and Cat Country 98.7 personality Brent Lane emceeing the event.
Starring: Tony Dovolani and friends from ABC's hit show "Dancing with the Stars" and our local celebrity dancers.
FOR MORE INFORMATION, CONTACT US AT
1.850.785.3040
Mark Your
Calendar
Date:
Friday, June 16, 2017
Time:
7 PM
Place:
22 East Intendencia Street, Pensacola, FL
Tickets: $35, $50, $75 and $150 for a limited number of VIP seats that include prominent seating and exclusive cast party in the ballroom with hors d'oeuvres and drinks following the performance.
Tickets may be purchased at the Pensacola Saenger Box Office or on www.ticketmaster.com